Welcome to Miranda Family Practice
We offer a full range of general practice services in the Sutherland Shire.
Please call (02) 9540 1200 to book an appointment.
Phone contact with the surgery is always welcome. Where immediate contact with your doctor may be disruptive to other consultations, our receptionist will give you the option to hold and speak to your doctor between consultations. Alternatively, arrangements will be made for your call to be returned as soon as possible. In an Emergency you should call 000.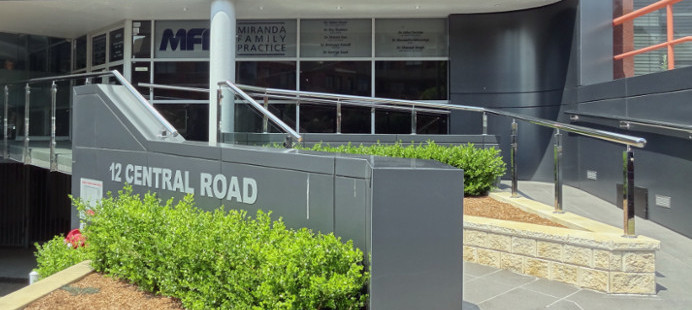 After hours and emergencies
In case of emergency phone 000.
If you need a home visit from a doctor after surgery hours, please ring our deputising service on (02) 8724 6300. Patients will be bulk billed if you hold a valid Medicare card.
Sutherland Hospital Casualty / Emergency Department is open 24 hours and can be contacted on (02) 9540 7111.
Patient Feedback – CFEP Surveys – RESULTS
Thank you for all of you who completed our CFEP surveys. Upon analysing the results we would like to let you know what we are improving from the direct result of your feedback.
Replacing all chairs in the waiting room.
Training reception staff in both triage and customer service.
Looking at a water cooler for the waiting room - especially with the summer months fast approaching.
You can see the overall results here, on the noticeboard or ask reception for a copy.